Best Of
There is actual banter in the files for Luke and Yoda found here: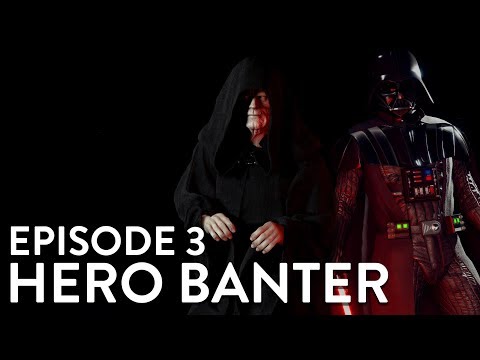 But why didn't Daisy and John never record lines together? Rey and Phasma interact and they've never met each other so why didn't they do so with Finn?
I think they should bring back all the voice actors especially Tom Kane since he's just silent when Dooku and Grevious interact with him. Its really awkward.
Also, where's those new lines from Maul we were promised? They removed the lines from Obi-Wan addressing him.
Really just bring all the voice actors back for this. It could also mean we can get more emotes so we have a full emote wheel for the heroes to use. Its a small thing that isn't the biggest issue. But I think its worth addressing
It goes without saying that BF2 is not perfect. Unfortunately, that's not all that goes without being said. There are so many great things about this game, but it's so tempting to only make threads about how "[insert whatever] is the worst thing ever to happen to anyone in the history of the universe."

It's Lent, and I'm making a concerted effort to be more grateful and to express my gratitude each day. Even if I'm the only one who posts in this thread, I'm going to keep it alive by taking a minute or two every day to say "thank you!" to EA/DICE for something specific that makes me happy — my favorite features, game modes, fixes, updates, etc.

To kick it off, I want to say "thank you" for no longer allowing players to spawn on aerial troopers. I know not everyone loves this update, but it undeniably makes Blast on Bespin about 1000x more fun.

And I'll probably say "thank you!" for this every day .... but thank you for allowing me to live out a dream and play as my childhood hero, Yoda. I couldn't care less about balance or blocking or nerfs or buffs — this is the closest I'll ever get to actually being Yoda. When adult responsibilities inevitably bring us down on occasion, there is nothing quite like playing a game that makes us feel like a giddy little kid again.

I know you hear more than enough complaints, but I also really know you don't hear near enough appreciation. Thank you, developers — I'll be back again tomorrow!