Alternate Era Base Maps?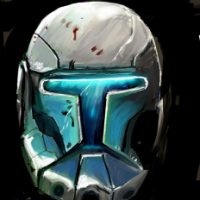 I remember hearing this mentioned at some point that it was in the foreseeable future that we'll receive alternative versions of our current maps set in different eras. Which of these would make the most sense with the least amount of changes? Which would everyone like to see the most?
I know I'd love to see an Imperial Kashyyyk, but I have no idea how it'd make sense the way the objectives are laid out. I guess Mos Eisley is a good all-rounder, maybe Crait could be altered into "Current Rebel Base" instead of abandoned? Imperial Theed perhaps? I'd like to hear what everyone thinks about this because to me it's perplexing how it'd be done
Howdy, Stranger!
It looks like you're new here. If you want to get involved, click one of these buttons!
Quick Links