Guys. I've just thought of a ground breaking game mode.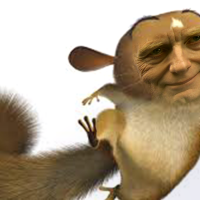 Okay so hear me out. We take the jet tr-you know the jet troopers we already have in the game? yeah okay so we take the jet tr-hEAR ME OUT OKAY HOL UP. we take the already existing jet troopers,.,.;,:: and we keep their abilities exactly the s-
G U Y S HEAR ME OUT OKAY
we take them and keep aLL of their abilities the same right,,.,.
B U T
just to throw things up in the air,.,.,.. we can change that ONE (1) line of code in the game that determines the cooldown time of the rocket and cut it down by about 95 years okAY,,, and thEN,.,. to go along with this i've thought of an objective to play. I'm sure you guys have all heard of this capture the flag game mode nonesense,:,'; well we take that and we make it OUR OWN!1!!!1!
HOW YOU MIGHT ASK???
Well the secret EA ingrediant of course::: unnecessary development time on something that could be made in days..... I know what you're thinking, dude this is too good to be true,., and let me assure you it will entertain you
for game after game after game
, until we drop our next clone wars season in the fall of 2083.
love the game EA keep it up just maybe at a faster pace would be nice.
OH AND LETS ALSO MAKE IT A LIMITED TIME EVENT CAuSE I HATE MYSELF
Howdy, Stranger!
It looks like you're new here. If you want to get involved, click one of these buttons!
Quick Links