Weekend Challenge Part 2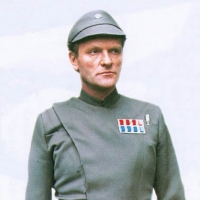 Okay, so I pulled a goof and forgot to complete challenge part 2 last weekend. Fortunately, it was still available for me when I logged on earlier today, and I was able to complete it. However, I was only awarded 550 credits, and no cosmetic. Does that mean I missed the challenge's other reward? Or will completing part 3 award me Luke's Hoth skin regardless?
Howdy, Stranger!
It looks like you're new here. If you want to get involved, click one of these buttons!
Quick Links