Heavys DC-15LE explosive shoot glitched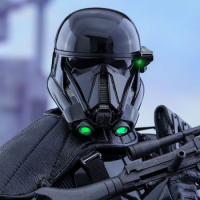 Greetings, masters. It's only to remember the annoying glitch that we have had to enjoy since last patch with the heavys explosive shoots, and that I really really hope it will be fixed in tomorrow's patch. Please, it's a complete headache.
Howdy, Stranger!
It looks like you're new here. If you want to get involved, click one of these buttons!
Quick Links