Can EA take the big shell off the back of the Emperor and speed him up a bit?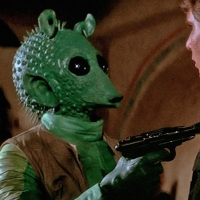 I thought my joypad was broken when using the emperor yesterday....or maybe a server issue....not sure why anyone thinks the most powerful character in the star wars universes should have no chance up close against a saber wielder and no chance in a long range battle against a blaster 'hero' and now not be able to move?

Just take him off the game and replace him with a native animal on whichever planet the battle is on....perhaps the slime trail could make the enemy slip over at least?

Howdy, Stranger!
It looks like you're new here. If you want to get involved, click one of these buttons!
Quick Links