Has anyone experienced Vader's eternal choke animation in new patch 2.0?
I have some good video footage of this bug, but it was recorded in the last days of patch 1.2. Since then I didn't experience this bug anymore, so I'd like to know if anyone has experienced that already, in which case I'll compile this footage and send to Answers HQ.
Tired of BUGs?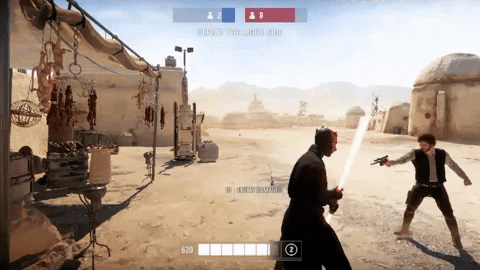 Well, they'll still exist.
But visit the
Rogue Bros Channel
, there we document many BUGs and possible workarounds for them. There's also gameplay and other videos related to EA's Star Wars Battlefront (I & II)
Howdy, Stranger!
It looks like you're new here. If you want to get involved, click one of these buttons!
Quick Links