Hero Starfighter leveling issue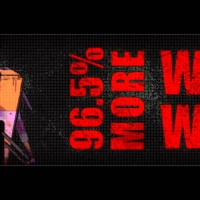 So I made this point under the progression update thread, but I think it deserves it's own topic.
And DISCLAIMER: I love the new progression update.


BUT

Leveling hero ships with this update is a mess and really hard compared to every other class and regular heroes.
Why? Because every class has it's own game mode where it is the fastest to level it. (Troopers, Reinforcements in Blast or Strike, Heroes in HvV, and Starfigters in SA)

But what's whit Hero ships?
Only option you have is to jump into starfighter assault and try to play them to get levels.
What's the issue with it?

- Too often the game ends before a hero ship can be taken
- Average players can't pick the hero ship they want because they are already taken
- Average players can't pick the hero ship they want because both 2 hero slots are filled
- Good players can't pick hero ships, because untill they get to the point that they die, someone has already picked them.
- And if you manage to take a hero ship, most of the time you get focus fired down (especially with the Falcon and Slave 1 and Scimitar) because you are visible from the other side of the map and everyone wants to kill YOU

(Basically the usual scenario with a hero ship is: You spawn - You get a few kills - You die - You get max a few hundred XP or in best case between 1000 and 2000, which is very little) For real, it was even easier to get a hero starfighter to a somehow usefull level with the old random lootbox system. Which is sad.

Solution would be: Just give us a HvV game mode for hero starfighter as well.



Howdy, Stranger!
It looks like you're new here. If you want to get involved, click one of these buttons!
Quick Links