What's the point of Hero ships like Iden Versio TIE Fighter?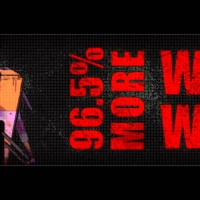 So just asking. Since the new update, it is really slow to upgrade the hero ships, and a hero ship like Iden Versio TIE Fighter, which is pretty new compared to the other ships, is low level for everyone.

But the issue is, that people like me, who played the hell out of this game since start (o.k. I had a 2 month break in Jan, Feb) the regular fighters are all upgraded at least with 3 blue cards.

So the issue is, compared to a regular TIE fighter, the TIE version of Iden Versio is weak as hell. She has nothing a regular TIF fighter can't do, and even the primary weapons are much weaker.

Her Inferno leader ability? No...better don't use it, because you just glowing like a xmas tree.
Howdy, Stranger!
It looks like you're new here. If you want to get involved, click one of these buttons!
Quick Links