People playing HvV......what is this?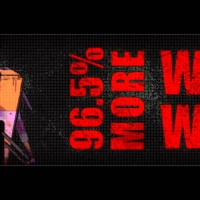 I haven't played HvV since a very long time. I stoped playing it in dec. because it was full with AFK farmers and it was very unballanced.

But now that I came back and started to play a few games, i'm astonished.

People playing this game mode are total a$$holes.
(Sorry from the people who are not like that)
Everyone is always mocking other players in the team, even from the last position of the scoreboard.
And enemy team members are bullying and insulting the opponents.

What happend to this game? I thought Overwatch community is trash as hell, but now I see the same behavior here as well.

Would it be too much of a request to be nice to each other guys?



Howdy, Stranger!
It looks like you're new here. If you want to get involved, click one of these buttons!
Quick Links