Get the Falcon, and Stay alive!
Hi all!
I saw many threads about"hero ships are trash/weak/bad"posts, also its hard to get them but in this video i will show u how i get the falcon in less than 1 min and how i stay alive from phase one until the end of the game!
The Starcards what i Use are, Engine Upgrade(16% speed boost), Engine Heat Dissipator(10sec Afterburner), Wookiee engineering (20%dmg on spec modification)
Not a killing streak video, but its good tutorial how to get the falcon fast, staying alive and play the objective! I played super safe, even with that sometimes i had to do some manouvering to not die
( From 1:50 u can see a good escape flying
)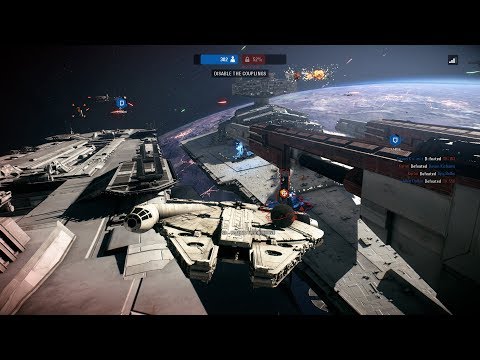 Howdy, Stranger!
It looks like you're new here. If you want to get involved, click one of these buttons!
Quick Links