How is Battlefield 1 better than Battlefront 2 EA?
I just returned to Battlefield 1 after a long absence because the game was not loading but I fixed the issue. Anyway how can battlefield 1 be 3x than battlefront 2 if they are both made by DICE and EA? Bf1 has no where near as many problems as bf2, even bf1's launch was better than bf2's current state now by a long shot.

Edit: this is not talking about prefered gameplay, but rather game performance and issue of bugs and imbalances
For the Greater Good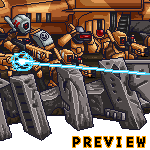 Howdy, Stranger!
It looks like you're new here. If you want to get involved, click one of these buttons!
Quick Links