Dice have made droids... so IG-88?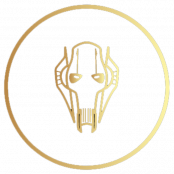 The excuse for not including IG-88 last game was that his "skeletal frame" was too hard to make, but now that they have successfully created playable droids, do you think we could get IG-88 down the line?

His look as always interested me, I find him/ her (???) really creepy and menacing, maybe due to the creepy 70s lo-fi look of him.
Howdy, Stranger!
It looks like you're new here. If you want to get involved, click one of these buttons!
Quick Links