Duel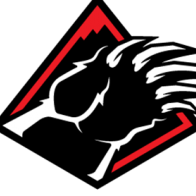 Why haven't we ever had a 1v1 duel mode? There is demand.

The tile for Heros and villains on the main page even says "take part in iconic duels", but these inherently are battles unless you single someone out and you are also alone.

We should have real iconic 1v1 duels mode with various combinations like:

Luke Skywalker v Darth Vader
Han Solo v Boba Fett
etc

You could even have it for troopers:
Assault v Specialist
Enforcer v Jet Trooper
etc

You wouldn't even need to add exclusive maps, just quarantine certain areas in HvV maps. Or even leave as is for a PUBG/Fortnite feel.

You could even take it a step further and have fights between characters within the same faction...

Since Hereos and Villians don't actually die in this game, these contests can be treated like sparring- which they already do when they train in the movies, so it is even canonical.

Duels are an integral part of Star Wars.


Howdy, Stranger!
It looks like you're new here. If you want to get involved, click one of these buttons!
Quick Links