Out of Bounds Areas on Bespin Still not Solved!
This is very sad. They usually just sneak in an impassable object in the glitch entrance and no one can use it anymore. Happened on Endor and on Death Star that I know. It doesn't seem to be a hard thing to do.
Here (
https://answers.ea.com/t5/Bug-Reports/Bespin-2-Out-of-Bounds-Glitches-already-found/m-p/6710749/highlight/false#M11438
) I reported 2 of the 3 glitches on Bespin less then a day after its release, and the third one was reported several times by several people on answers.ea, many in the First day of patch 2.0
Nothing was done.
Faith dwindles with things like this. Boba Fett through the invisible ceiling of maps will still be a concern to players. There is nothing we can do against Fett walking in the sky.
Here is the video I posted a while back on this forum showing these glitchy spots, but not how to enter them. The walkthrough of how to reproduce these glitches I sent to answers.ea and to
@T0TALfps
Tired of BUGs?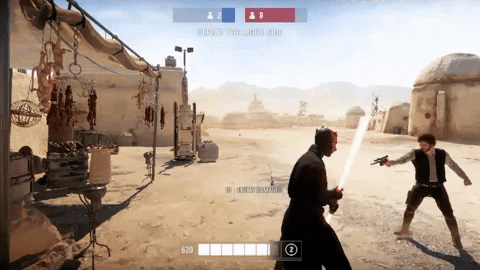 Well, they'll still exist.
But visit the
Rogue Bros Channel
, there we document many BUGs and possible workarounds for them. There's also gameplay and other videos related to EA's Star Wars Battlefront (I & II)
Howdy, Stranger!
It looks like you're new here. If you want to get involved, click one of these buttons!
Quick Links