Alien Color Hues?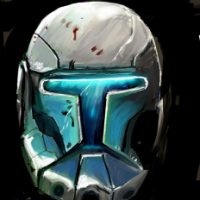 Could we get a little added feature to the customization menu of a skin hue slider for our unlocked alien heads? It'd really help make us players feel unique when we're playing and I'm sure it wouldn't be very difficult to implement.
Just going off what we have available right now here's some examples:
Nikto (green/tan/yellow/white/orange)

Duros (Green/grey/blue)

Rodian (Green/Yellow/blue/lime/teal)

Twi'lek (Basically every color)
I think it'd be very cool and well worth the price to unlock these heads if something like this was availabile. Thoughts?
Howdy, Stranger!
It looks like you're new here. If you want to get involved, click one of these buttons!
Quick Links