Jango vs Captain Rex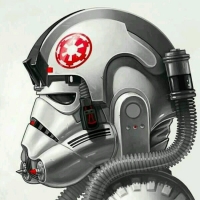 On reddit I saw a discussion on Captain Rex and immediately thought how his double wielding pistols could complement Jango's. Would you guys like to have Captain Rex meet Jango Fett in a possible PT season or would you still prefer Padme? Either way we all need Jango badly and we all love Rex and the team as well so let's hear your opinions. I would choose Rex over Padme.
Howdy, Stranger!
It looks like you're new here. If you want to get involved, click one of these buttons!
Quick Links