Realistic hero skin request
Finn force awakens skin....I know this is sleazy and what nobody would care about, but if bandage arm chewie is even a skin, this could be too.

So the difference in this Finn is him wearing Poe's jacket without the stitches and he's wearing the all black that was what was under his stormtrooper armor.

Knowing how EA is bound to what Disney wants, so adding a Disney skin is a plus for Disney so it could actually be added.

I personally would rather use the force awakens Finn over the last jedi Finn.

For the Greater Good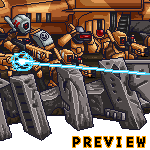 Howdy, Stranger!
It looks like you're new here. If you want to get involved, click one of these buttons!
Quick Links