Seasons with one new map, mode and occasionally 2 heroes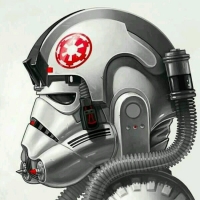 Seems like the Solo season will mirror TLJ which gave us only one new map. Now look back at bf15 dlcs with 4 maps each and realise how much less we're getting now: one new map per season, one season every 4 or so months. Do you guys think this is what the roadmap will look like for all future seasons or do you think that devs will try harder and why?
Howdy, Stranger!
It looks like you're new here. If you want to get involved, click one of these buttons!
Quick Links