Build-A-Battlefront Season Workshop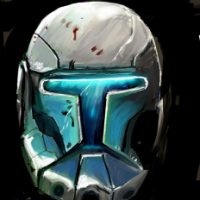 I know a lot of people including myself really want a CW season, but I also know they there are others who would like some OT or other content. I'd really like to know what kind of content everyone else would like to make up their choice season!
So looking past the Solo season, what would be an ideal season 3 and beyond for you?
What theme would you like it centered on?
Would you like a new mode introduced?
What planet(s) would you like to see a new map based on? Would you like more than 1 map?
What 2-4 heroes would you want to receive?
What relevant customization would you like to receive in said season?
Are there any other additions you'd like to be incorporated? I.e. reinforcements, star cards, weapons etc
Would you like more interactive challenges based on faction like in the TLJ season?
Do you think your list in line with DICE's capability to deliver your ideal season based on what we've gotten so far?
Side question: How important would a community request mashup season be compared to other themed seasons?
Howdy, Stranger!
It looks like you're new here. If you want to get involved, click one of these buttons!
Quick Links