Kylo Ren Gamebreaking [s]Glitch[s/] Issue
So, whenever Kylo freezes an enemy, the freeze is on a timer. However, it will outomatically release once the frozen player is dealt damge by Kylo. But, if someone else deals it, they remain unfrozen. Either this is a glitch or is in need of a nerf, because a 2 player team can take down any hero with this, regardless of skill.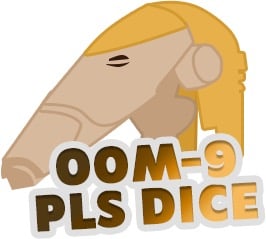 Threads
Want
I want...
El-16HFE rof buff
Engineer class
OOM-9
Dual pistols
Commando class, ARC, commando droid, Inferno Squad, Insurgent, Shock Trooper(FO), assassin(Resistance).
Umbara
Utapau
Heavy/Light vehicle classes
Dwarf spider droid
Homing Spider Droid
Snail Tank
Saber tank
RO Jedha tank
Actual bombs coming out of the bomber.
RO season
Post edited by UnknownGamer on
Howdy, Stranger!
It looks like you're new here. If you want to get involved, click one of these buttons!
Quick Links