Ep IX title...
..a little fun 'name-game' speculation while we wait for this new content to drop..
I have two theories on the ep. IX title. The first is an inexact antithesis of The Phantom Menace..
STAR WARS: THE DAWN OF THE LIGHT
The trick to ensuring it's a good title is you need to be able to say it while ordering tickets at the counter .."Hi, two tickets for 'Dawn of the Light.."
Now..I agree, this is very on-the-nose but so was The Last Jedi, but there's a nice polar opposite to the two titles, and I do have this feeling that Disney & Lucas want to arrive at a
draw
with the dark & the light, meaning there might* be a truce and a nullifying of both sith & jedi religions in a way... Some might find this even more of a disappointment in the ST, but if JJ can craft it in an innovative way, then I think the saga will close in a fitting way for fans, and bring us full circle from the original classic in a way...
That brings me to my second guess, which pertains to the idea of balance: STAR WARS: THE FIRST "__
x
__" -this is a continuation idea, like the idea of a new type off Jedi, but not called a Jedi, something NEW. It'll allow LucasFilm to keep the door open for saga continuation, and if I was to bet money on this particular title, they'll give George Lucas the honors to punch it in...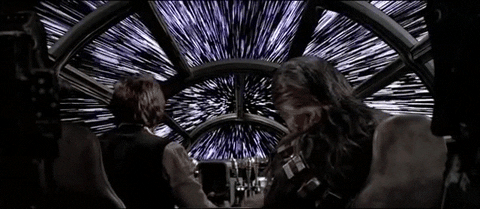 so...what's your title for ep IX?
Let's all remember that Luke's hand didn't clank to the stone when he vanished....Everything organic disappears as a force ghost. The in-organic stays...



Howdy, Stranger!
It looks like you're new here. If you want to get involved, click one of these buttons!
Quick Links