BUG: How to put your Favorite Character as Menu Background
Hello there battlefront players and star wars fans, as promised here is another BUG from my Daily BUG exposing series I started a few days ago. This time a HARMLESS BUG, but a BUG nonetheless: How to get your Favorite Character Stuck in the Menu Background:
I hope DICE doesn't pay ANY attention to this BUG, as it's harmless and there is a HUGE pile of important BUGs to fix prior to this. But as promised, I'll expose as many BUGs as I can find in this series I started.
For those that have some strange reason to dislike this BUG, you can upvote the BUG report here:
https://answers.ea.com/t5/Bug-Reports/Character-Stuck-in-Menu-Background/m-p/6836234#M15991
Tired of BUGs?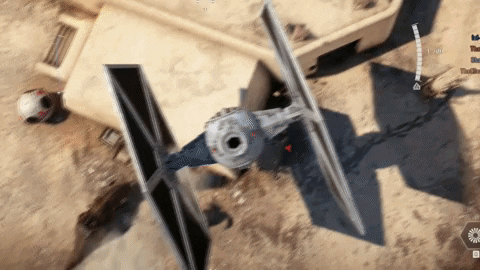 Well, they'll still exist.
But visit the
Rogue Bros Channel
, there we document many BUGs and possible workarounds for them. There's also gameplay and other videos related to EA's Star Wars Battlefront (I & II)
Howdy, Stranger!
It looks like you're new here. If you want to get involved, click one of these buttons!
Quick Links