Assassins Creed: Odyssey
One of the games that Im really looking forward to after E3 is the new Assassins Creed game. Unlike BioWare and Bethesda with Anthem and Fallout 76, Assassin's Creed has gone for a more RPG approach to the game instead of abandoning the best game genre in the world for multiplayer *grumbles about BioWare and Bethesda's betrayal*
I have never been a huge fan of the series - Ive only played some of the first game, and a tinnnyyyy amount of Assassins Creed Rogue (which I didnt like), but the new game Odyssey has captured my attention by breaking with a lot of the formula that has generally made me avoid the previous games.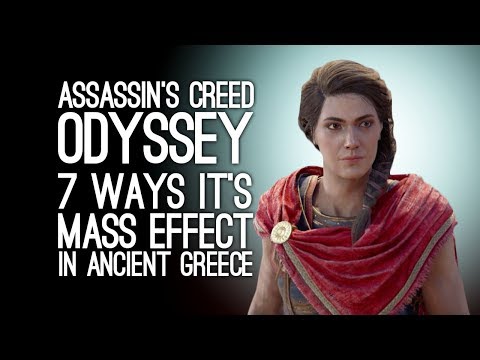 The highlights for me:
Ancient Greece
Dialogue options/choices
Choice to play as a male/female (Kassandra or Alexios)
The gameplay (which I think looks better than the other AC games ive played and is more RPG-like)
Romance options (as far as Im aware, it will probably follow the same system that Dragon Age 2 had where most of the options are romanceable for both genders. I might be wrong, but that would be my guess. Either way, yay!
)
"The question," she replied, "Is not whether you will love, hurt, dream, and die. It is what you will love, why you will hurt, when you will dream, and how you will die. This is your choice. You cannot pick the destination, only the path." - Oathbringer.
Howdy, Stranger!
It looks like you're new here. If you want to get involved, click one of these buttons!
Quick Links