Not sure what a clan is, or if I even want to join one.
I get that clans are a group of people who play together, but how does it work? Do you hage to be on at a specific time each day? Do you have to have a microphone? Do you have to change your name?
Anyways, I will consider joining any clan that responds and plays GA.
I am an objective oriented player, with all purple hands for heavy, officer, specialist, arieal, and enforcer. My armor class is almost there.
My two main classes are heavy(antivehicle) and specialist(default). My heavy uses ion torpedo, improved shield, and survivalist. I use any gun that fits the scenario, and have all guns and most mods unlocked. He is level 69.
My specialist is also level 69, with tripmine, stealth, and hardened infiltration. I typically run an A280CFE with burst and dual zoom, but occasionally use my NT-242 to provide cover fire.
I typically rank kn the top 15 of GA, but get top 5 fairly often.
Just to be clear, I am unsure if I wish to join a clan, but if I do wish to, I am on pc.
Note:I tend to flank and ambush my opponents, even if they are heroes. I usually lower their health by at least half, and land mostly headshots).
Thanks in advance!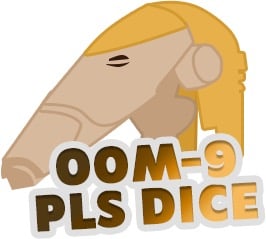 Threads
Want
I want...
El-16HFE rof buff
Engineer class
OOM-9
Dual pistols
Commando class, ARC, commando droid, Inferno Squad, Insurgent, Shock Trooper(FO), assassin(Resistance).
Umbara
Utapau
Heavy/Light vehicle classes
Dwarf spider droid
Homing Spider Droid
Snail Tank
Saber tank
RO Jedha tank
Actual bombs coming out of the bomber.
RO season
Howdy, Stranger!
It looks like you're new here. If you want to get involved, click one of these buttons!
Quick Links