Idea's to make Han Solo more viable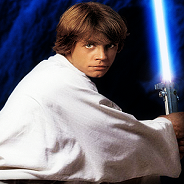 I've been playing allot of Han Solo lately, and there's a few things which I believe could help him out, don't get me wrong, he can be amazing at times, but allot of that comes down to his team. These idea's revolve around GA

Health on Kill card

-This is probably the main one, someone random starfighter strafes you and you will be left on 300hp max or a vanguard rambo or a specialist picking at you(2 shots from nt is enough to get rid of some max hp).

Sharpshooter

-A couple of things, you need to be able to move allot more than how it is currently, you press the button and oh, the target's round the corner and you're mobility is the equivalent of a snail's using this ability so you can't chase. Should also be able to zoom in whilst using this ability

Shoulder Charge hitbox

- Sometimes this ability feels like Mauls current lightsaber throw, it needs some work and perhaps some more damage.

Holster blaster

-This means pretty much nothing but it's just a personal addition, I think it would be cool to be able to holster his blaster and maybe run faster.



Luke main
Howdy, Stranger!
It looks like you're new here. If you want to get involved, click one of these buttons!
Quick Links