Possible Abilities for New Heroes Brainstorm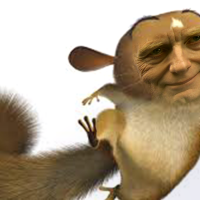 I feel like most of the abilities that could be feasable in a video game have been used up (i.e we already have 2 force pushes), so I thought I'd make this thread so we as a community can help the developers think of cool abilities for the new heroes Grievous Dooku Obiwan and Anakin.

I'll start off with my ideas for obi wan:

left: Either a mindtrick that maybe actively randomizes the other players controller/mice sensitivity or a charged force push, where if it is uncharged it is a weaker push with a cone AoE but if charged it becomes a stronger and more narrow push, dealing more damage and throwing the target farther back (i got this idea from someone in the other obi wan thread)
centre: I've heard this before, not sure where from but im a huge fan of the idea that his centre ability should be a defensive stance where for a short period of time he enters a super defencive stance where he is able to deflect blaster shots from all angles, as well as lightsabers.
right: an ability that if used against a saber hero, breaks their block and kicks them, knocking them down. If this is used against a blaster hero or troop, he simply kicks them, killing troopers and knocking down blaster heroes. I love this idea cause it can make fights more cinematic.
Howdy, Stranger!
It looks like you're new here. If you want to get involved, click one of these buttons!
Quick Links