Era specific weapons
The default weapons are nice, as they make fights look canon, and you get the red and blue crossfire that looks so cool. But then the rest of the guns screw it up.
So for the
empire
heavy
Default
Put Death Trooper gun here
T-21
No change

Assault
Default


E-11d


Officer
Default
E-11e
SE-14r
No change

Specialist
Default
Default, but longer barrel

E-11s

Rebels
Specialist
Default
No change
No change
No change

Heavy
Default
Default, adjusted look
Death trooper gun
T-21
Clones
Heavy
Default
No change
DC15-s
DC-15a

Officer
Default
No change
DC-17
DC-17m other minigun configuration

Assault
Default
DC-15s
DC-17m minigun configuration
DC-17m rifle configuration

Specialist
Default
DC-17m Sniper
DC-17m Blaster
?

Will keep editing and updating.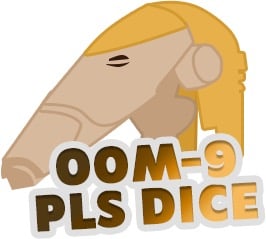 Threads
Want
I want...
El-16HFE rof buff
Engineer class
OOM-9
Dual pistols
Commando class, ARC, commando droid, Inferno Squad, Insurgent, Shock Trooper(FO), assassin(Resistance).
Umbara
Utapau
Heavy/Light vehicle classes
Dwarf spider droid
Homing Spider Droid
Snail Tank
Saber tank
RO Jedha tank
Actual bombs coming out of the bomber.
RO season
Post edited by UnknownGamer on
Howdy, Stranger!
It looks like you're new here. If you want to get involved, click one of these buttons!
Quick Links