Ion Torpedo Nerf
So... This is all over the in game chat, but somehow not on the forums. Ion torps are killing ATSTs in a matter of seconds. We went from one extreme to the other. What to do? Damage and lock-on time are ideal. However, the wait time between shots is too short(not ability recharge, time between the 3 shots). I suggest a 5 second wait, but also the ability to holster ion torp like barrage in caee you need to shoot a trooper. Ion torp 5 second timer would only run when it is out of the holster. Thoughts?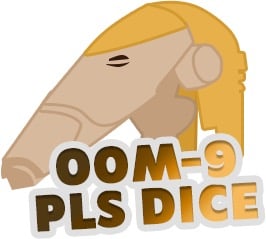 Threads
Want
I want...
El-16HFE rof buff
Engineer class
OOM-9
Dual pistols
Commando class, ARC, commando droid, Inferno Squad, Insurgent, Shock Trooper(FO), assassin(Resistance).
Umbara
Utapau
Heavy/Light vehicle classes
Dwarf spider droid
Homing Spider Droid
Snail Tank
Saber tank
RO Jedha tank
Actual bombs coming out of the bomber.
RO season
Howdy, Stranger!
It looks like you're new here. If you want to get involved, click one of these buttons!
Quick Links