Where's that Hotfix for Rey's Damaging Strike Star Card / Dash Strike BUG???
Where is it? Why does it take you a month to fix things you broke trying to fix unimportant things, or things completely unrelated to the mess you caused?

This card is necessary for Galactic Assault, and I got tired of your slow fixing process and started using the BUG with no remorse. People keep calling me a hacker, I don't care. I could wait for a week or 2, but now I don't want to restrain my gameplay because Rey's best Star Card for Galactic Assault has a godlike BUG.

Why does your dev team display such amateur handling of this AAA Game?

I can't wait for the second week of July, when I'll finlly get more free time. I have sooooooooooooooooooo many BUGs to expose.

Teaser: I managed to get 24600 Battle Points on Hoth GA 1st Phase with no shots fired, no enemies killed or damaged, just running around using abilities. Then I was catapulted towards the mountain for no reason at all, got killed, and the camera showed Bossk, who was on my team (I was on the imperial side). These BUGs are brilliant!
Tired of BUGs?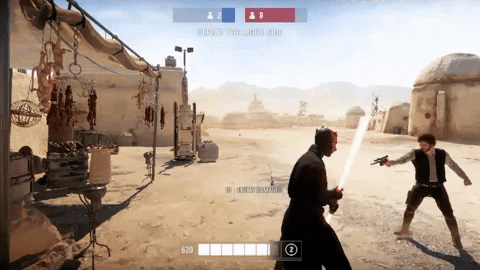 Well, they'll still exist.
But visit the
Rogue Bros Channel
, there we document many BUGs and possible workarounds for them. There's also gameplay and other videos related to EA's Star Wars Battlefront (I & II)
Howdy, Stranger!
It looks like you're new here. If you want to get involved, click one of these buttons!
Quick Links