Do we have to beg for new Rebellion/Resistance and Galactic Empire customization?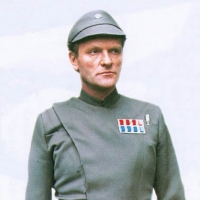 Seriously. I know it's not that big of a deal, but I am willing to fly out to Stockholm and grovel at their front desk until we get new customization for post Clone Wars eras (I only say that because Clone Wars customization is a given with season 3, right?). Sullustans, Ishi Tib, and Dressellians for the good guys, and Shock Troopers, Stormtrooper pauldrons, Imperial hovertank pilot, c'mon man. So much content just sitting on the shelf collecting dust. Almost all of the skins are already in the game files! Plus, there are so many more possible skins that I didn't name. We really need an influx of infantry cosmetics again.
Howdy, Stranger!
It looks like you're new here. If you want to get involved, click one of these buttons!
Quick Links