Port BF2015 content in meantime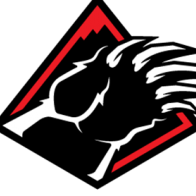 It seems we will have to wait till winter for a new map in Geonosis. It's unlikely we will see other new maps until 2019, if at all.
Therefore, I would like to see some of the completed content from the BF2015 be ported over. Maps, characters, weapons, skins, modes, etc.
Some of these could return:
Maps- Sullust, Endor Swamp Site, Scariff, etc.
Characters- Nien Nunb & Greedo, Jyn Erso & Krennic, Denger & ? (maybe someone like Padme), etc
Weapons- Krennic's revolver, bacta bomb, Viper droid etc
Skins- Sullustans, Shore troopers, guards etc
Modes- Hero hunt, cargo, etc

Howdy, Stranger!
It looks like you're new here. If you want to get involved, click one of these buttons!
Quick Links