What is the effect of attacking while low on stamina?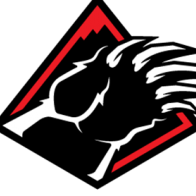 What is supposed to happen? Is anything supposed to happen?

With the new blocking changes (I would've liked more but it is satisfactory in the meantime), I think there is the potential of spam to increase.

To mitigate this unwanted outcome, saber attacks should be weaker when attacking during depleted stamina.

Blaster users cannot attack indefinitely since their heatsink builds up. If you time a perfect yellow cooldown (the meter) you have unlimited shots again for a short duration.

I think a similar mechanic can work for saber attacks. Maybe once stamina is depleted saber attacks are disabled until the meter expires or you time yellow or blue cool down.

I think this would provide good synergy between offense and defense. There is potential for more balance.

Howdy, Stranger!
It looks like you're new here. If you want to get involved, click one of these buttons!
Quick Links