He's Back Again, that same AFK Farmer is doing it AGAIN!
He's back! Again! Every PC player knows who I'm talking about.

He has been doing this since January at least!!!

EA/DICE, can't you understand ONCE AND FOR ALL, this guy is farming CREDITS, so he'll never spend a single cent to buy cosmetics? He isn't worth to you, and he has breaking your rules again, and again, and again, and again! Most of the PC Community knows who he is and has already been on his room, either with or against him, just to leave after because the match becomes unplayable. He loves to do that in HvV, where he is 25% of his team.

And your horrible AFK Farm Bot can't kick him because he's using a software to fool you.

PLEASE PERMA BAN HIM ALREADY! You've messed everything in this game lately, and you even allow this known AFKER to keep destroying what's left of it!

Mind you I wasn't playing, but a friend sent me a screenshot showing this. Everyone knows it! People in chat were saying: here's that same afk farmer again.
Tired of BUGs?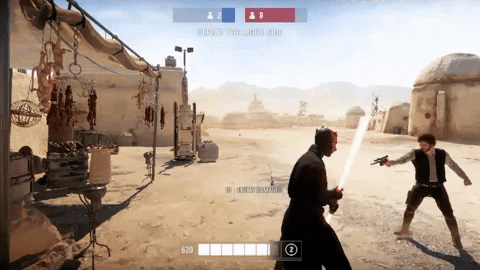 Well, they'll still exist.
But visit the
Rogue Bros Channel
, there we document many BUGs and possible workarounds for them. There's also gameplay and other videos related to EA's Star Wars Battlefront (I & II)
Howdy, Stranger!
It looks like you're new here. If you want to get involved, click one of these buttons!
Quick Links