Has anyone felt Maul's Saber Throw is better?
I mean, since they messed up the throw that it wouldn't hit anything, they didn't fix it properly. It seemed the throw would turn back the moment it touched anything, including an enemy player, so it would never go past someone and hit again after coming back. But I was struck by it today while it was going back to maul just after it caught an ally of mine while it was coming towards us.

Maybe it was luck, or maybe they finally properly fixed something? I'd like to know if someone else experienced this as well
Tired of BUGs?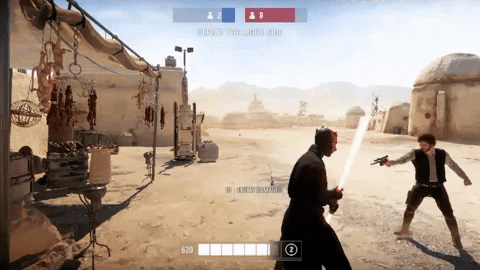 Well, they'll still exist.
But visit the
Rogue Bros Channel
, there we document many BUGs and possible workarounds for them. There's also gameplay and other videos related to EA's Star Wars Battlefront (I & II)
Howdy, Stranger!
It looks like you're new here. If you want to get involved, click one of these buttons!
Quick Links