Every post now has to be approved?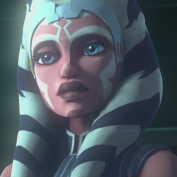 All of the sudden today nothing I post shows up and it says it will when it's approved. I've checked back and posts from hours ago have not appeared. What's happening?
Top favorite heroes and villains missing:
Ahsoka, Anakin, Rex, Padme, Cody
Bane, Thrawn, Ventress, Dooku, Jango
Howdy, Stranger!
It looks like you're new here. If you want to get involved, click one of these buttons!
Quick Links