Bossk and his Doixys Gas
His gas goes through solid objects like metal, which becomes a huge issue on maps like Kashyyk during the second phase... You can gas nearly the entirety lf the Juggernaut. Or in buildings, it goes through the floor. Now, porous substances like wood and such is fine, but blast-proof metal? Seems a bit much, especially when he could take the juggernaut with only one droid to plant the charge against all 20 clones... Also, not sure if this is intended or not. I just found this to make the clones a bit of a pushover in the second phase, with AATs already slugging the interior with siege mode, and grenades and other explosives beong lobbed in...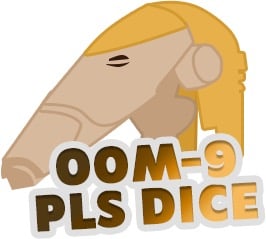 Threads
Want
I want...
El-16HFE rof buff
Engineer class
OOM-9
Dual pistols
Commando class, ARC, commando droid, Inferno Squad, Insurgent, Shock Trooper(FO), assassin(Resistance).
Umbara
Utapau
Heavy/Light vehicle classes
Dwarf spider droid
Homing Spider Droid
Snail Tank
Saber tank
RO Jedha tank
Actual bombs coming out of the bomber.
RO season
Howdy, Stranger!
It looks like you're new here. If you want to get involved, click one of these buttons!
Quick Links