Let's make a list of possible hero skins!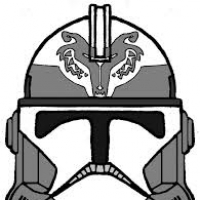 Just fire off some ideas for hero skins you may have. Hopefully if the DEv's see it, it could prove to be a good resource to give them ideas and to see what we'd like.
I've got a few here off he top of my head
Pilot Luke
Cherie with threepio on his back
Han from ANH
Finn in FO disguise
Darth Maul with cybernetics
Proto boba?
Won't take post too many so y'all get the chance to think about it. Also ship skins? Like a blue slave one? Just a thought
Howdy, Stranger!
It looks like you're new here. If you want to get involved, click one of these buttons!
Quick Links