It's time for Yoda and Finn to get BPs for their HEAL abilities!
So they can have a rightfully spot on the scoreboard when the game finishes. How many times Finn and Yoda were the ones that made the lightside win either early on, or in the last moment when everybody felt the lightside would lose? But they get no points for healing teammates.

Rey gets points for each target affected by Insight that gets killed, and the Officer gets points for healing people. Why Yoda and Finn don't?
Tired of BUGs?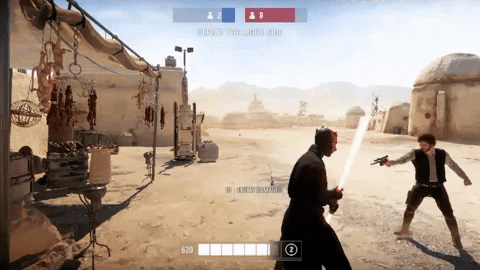 Well, they'll still exist.
But visit the
Rogue Bros Channel
, there we document many BUGs and possible workarounds for them. There's also gameplay and other videos related to EA's Star Wars Battlefront (I & II)
Howdy, Stranger!
It looks like you're new here. If you want to get involved, click one of these buttons!
Quick Links