How often do you pick playing Battlefront 2015 over Bugzilla 2017?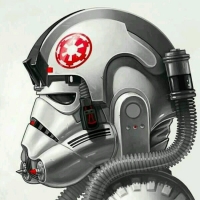 For me it's every time. I try liking Bugzilla II but in the end just play the OG Bfront15. HvV, the most important and fun mode is also most unstable and bug infested. I try liking the regular blaster action modes but find them abit dry and repetitive with action and objectives.
Howdy, Stranger!
It looks like you're new here. If you want to get involved, click one of these buttons!
Quick Links