Star Wars ships A to Z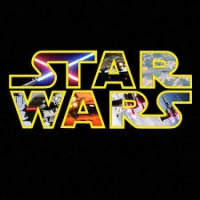 Criteria is it has to be a canon vehicle capable of space flight. Also no slang or given names.

A-wing
B-wing
CR90 Corvette
DH-Omni Support Vessel
Executor-class Star Destroyer
Firespray-31
GR-75 Transport
Hyena Bomber
Imperial Star Destroyer
J
Kom'rk-class Fighter
LAAT
Munificent Star Frigate
N-1 Starfighter
O
Providence-class Dreadnaught
Qaz-class Star Destroyer
Resurgent-Class Star Destroyer
Special Forces TIE
Tri-Fighter
U-wing
Vulture Droid
W
X-wing
Y-wing
Z-95 Headhunter


J: all I could find are slang names (i.e. Jedi Starfighter and Jet-sticks)

O: Best I found was Octuptarra droid which definitely doesn't fly or names like the Outrider (is Dash even Canon?)

W: could find nothing at all


If you know of any obvious ones I forgot that could fit or replace them please share.
Howdy, Stranger!
It looks like you're new here. If you want to get involved, click one of these buttons!
Quick Links