Player Appreciation Sale at Origin Store!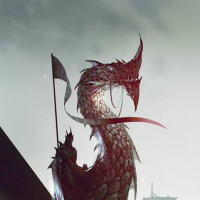 THIS OFFER IS BEING ISSUED TO YOU FOR PROMOTIONAL PURPOSES ONLY AND DOES NOT HAVE A CASH VALUE. OFFER EXPIRES AUG 28, 2018 AT 10M PDT. VALID FOR NEW PURCHASES OF SELECT PRODUCTS (EACH A "PRODUCT") FROM THE ORIGIN STORE AT www.origin.com/store/deals/sale AND WITHIN THE ORIGIN CLIENT SOFTWARE (www.origin.com/about). VALUE OF DISCOUNT WILL BE DEDUCTED FROM YOUR TOTAL ORDER AT TIME OF PURCHASE. MAY NOT BE COMBINED WITH ANY OTHER PROMOTIONAL OR DISCOUNT OFFER, UNLESS EXPRESSLY AUTHORIZED BY EA; VALID WHEREVER PRODUCT IS SOLD. MAY NOT BE COMBINED WITH ANY PREPAID CARD REDEEMABLE FOR THE APPLICABLE CONTENT. OFFER MAY NOT BE SUBSTITUTED, EXCHANGED, SOLD OR REDEEMED FOR CASH OR OTHER GOODS OR SERVICES. CUSTOMERS ARE RESPONSIBLE FOR APPLICABLE SALES TAX. VOID WHERE PROHIBITED, TAXED OR RESTRICTED BY LAW. SEE APPLICABLE DISCLOSURES ON
http://www.ea.com/legal
.
UPDATE: Offer expired
Star Wars Battlefront Community Forums Moderator. I do not work for EA.
Post edited by IIPrest0nII on
This discussion has been closed.
Howdy, Stranger!
It looks like you're new here. If you want to get involved, click one of these buttons!
Quick Links