Every droid is the same.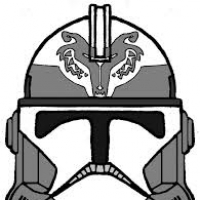 Every single droid pattern is exactly the same. The paint chips the rusted sections the wear is all the same. They just slapped different paint on them! Now I know here isn't a ton of room to customize the droids but I think custom wear and tear might be a good idea for these all too identical bots we have here.
Howdy, Stranger!
It looks like you're new here. If you want to get involved, click one of these buttons!
Quick Links