The Officer Problem no.2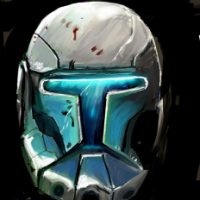 I made a thread about this a long long time ago in a thread far away. I hoped it would be addressed. The issue has still not even been acknowledged by Devs to my knowledge.
The officer is still overpowered. This is what needs to happen:
Reduce HP to 100. They are the only unarmored class, and yet they often have more health through battle commands than the Heavy? Nonsense. They do not need to be the most durable class.
Swap Flash grenades with Leia's. There is no reason for them to have the single most powerful grenade in the game that can be used twice immediately with an added airburst. It should be a quick, 0 damage, grenade to help them escape. Not order 66 anybody and everyone like a one man SWAT team.
Reduce BP accumulation. There is no reason they should outscore players who are actually PTO. Their point accumulation is on par with people in starfighters doing strafe runs and heroes, who ironically are 98% of the time other officers who whipped up their points doing nothing.
The class description is, "The Officer can heal and provide support to teammates."
The Assault description is, "The Assault trooper specializes in fast, close quarters combat."
Combat isn't even mentioned in its description. It should be barely survivable outside support roles of buffing people and placing turrets/shields. Not this CQB monster that you have amalgamated from left over cards from BF2015. If I asked who is the undisputed lord of CQ in this game you answer officer. You're lying if you said anything else.
I hope DICE feels like fixing this broken annoyance by applying these changes. Even one of them would be a good start. I'm tired of this being ignored liked it should be how the game is intended to function. This is why I quit. This is likely why I'll quit again after toying with Grievous and Kenobi for a week or so.
Howdy, Stranger!
It looks like you're new here. If you want to get involved, click one of these buttons!
Quick Links