Easy Skin Request: Plain White P2 Clones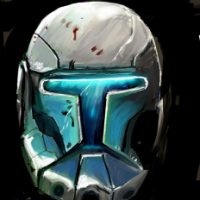 So I just came to this realization at the menu screen.
We have plain white default Phase 1 clones on Kamino, but we are assigned our default legion on the other CW maps. Can we get a common(5000) basic unmarked skin for our phase 2's?
Plus it's something the anti-rainbow trooper brigade can't hate!
Howdy, Stranger!
It looks like you're new here. If you want to get involved, click one of these buttons!
Quick Links