RUSH- A Limited Time Game Mode Concept
This Is Hard To Explain So Bare With Me.
Summery:
Rush is a 32 player game mode in which two teams go head to head in racing against each other to destroy the objective and escape.
In Depth Description:
Both teams (we'll use the Separatists and the Republic as examples) start on opposing team's capital ships. I.e. the Rep. are trying to blow the Seps. vessel up and the Seps. are trying to blow the Rep. ship up. Each individual team is divided into two groups: the defenders and the attackers. That means there are 8v8 on each ship. The defenders are trying to protect their own ship long enough for their attackers to destroy and escape the enemy's ship. The
attackers are trying to destroy the enemy's capital ship bridge before the other team's attackers do. Both teams would start in the hangers and work their way to the bridge (maybe on the way try to destroy some other objectives?).
This is a simple concept that needs development so please feel free to put your ideas in the comments below! Also please upvote if you like the idea.
Here is my attempt to create a SIMPLE map of both teams to help you guys visualize the concept. The Separatists are the blue team and the Republic is the red. The triangles are players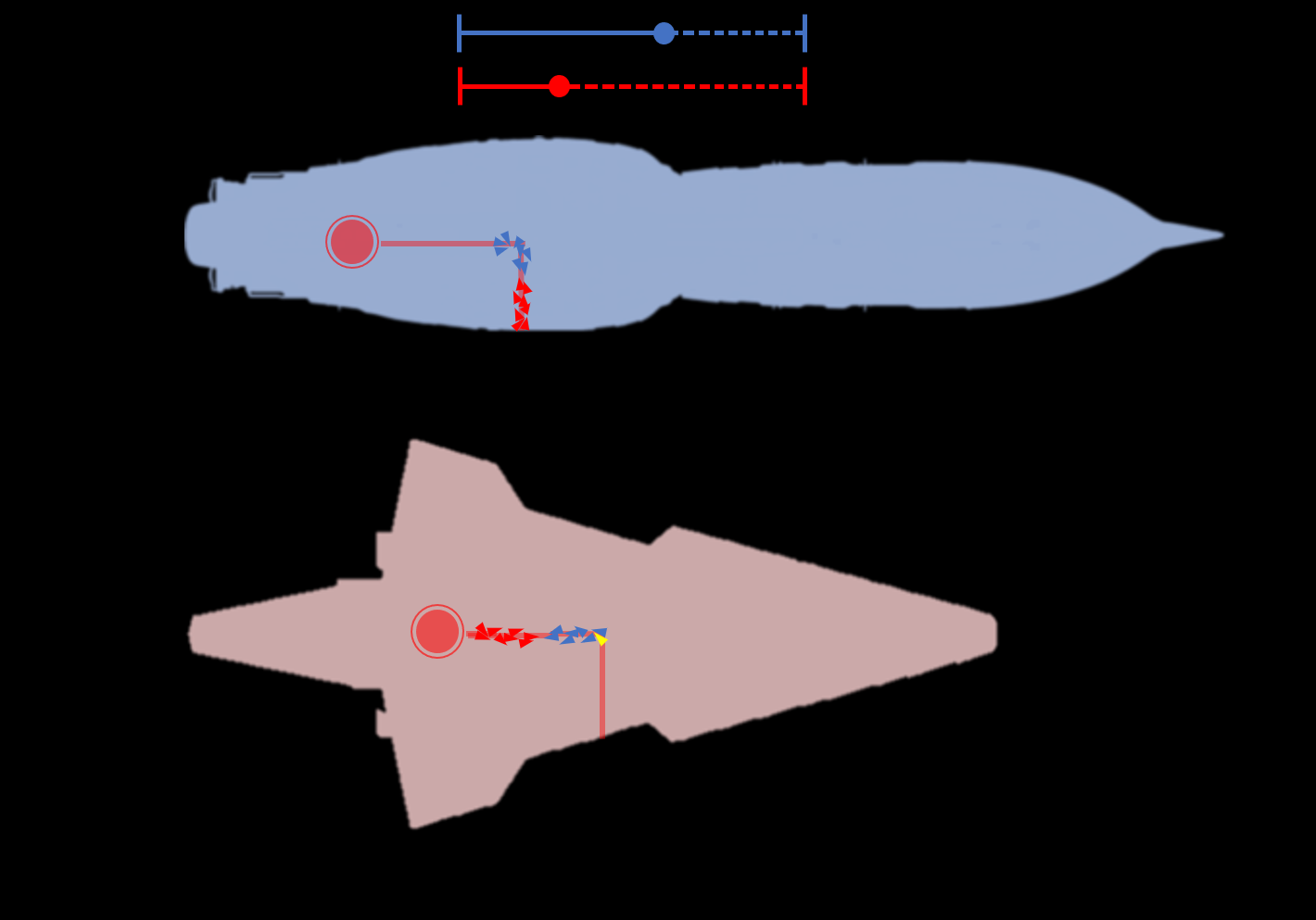 Howdy, Stranger!
It looks like you're new here. If you want to get involved, click one of these buttons!
Quick Links