BFV beta is failing, will SWBF2 future content still suck
So since DICE is failing at BFV and it's beta, and BFV was supposed to be 10x better than this game. Is there any true hope for SWBF2 future content assuming it will perform the same or worse than BFV now?

For the Greater Good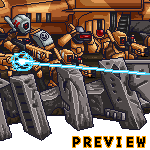 This discussion has been closed.
Howdy, Stranger!
It looks like you're new here. If you want to get involved, click one of these buttons!
Quick Links