OHK game mode.
Abilities-q and f only. E is replaced with grappling hook
Weapons-default only
Players-40
No HUD
First person only
Foot and leg shots just knock you to the ground, and cut your movement speed in half each time.
Vehicles-One rocket blast kills 50 point ATRT
Modes-GA
Any interaction ones require one tap of g, not 30.
For ones where you need to destroy the walker, it only takes half the damage to destroy it.
Tickets-You get 500 each phase.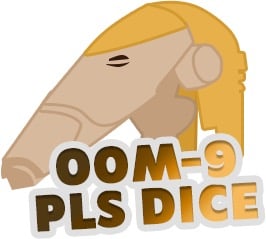 Threads
Want
I want...
El-16HFE rof buff
Engineer class
OOM-9
Dual pistols
Commando class, ARC, commando droid, Inferno Squad, Insurgent, Shock Trooper(FO), assassin(Resistance).
Umbara
Utapau
Heavy/Light vehicle classes
Dwarf spider droid
Homing Spider Droid
Snail Tank
Saber tank
RO Jedha tank
Actual bombs coming out of the bomber.
RO season
Howdy, Stranger!
It looks like you're new here. If you want to get involved, click one of these buttons!
Quick Links