Grievous Hype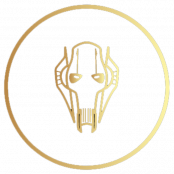 I think it would be a cool idea to have a card that either gives him armour or droids armour when he is close to droids.

Sparks should come out of his wires when effected by Reys mind trick like droids are.

I know this would have been to hard to animate but, like when some characters do a kick after a few lightsaber swings, I would have liked Grievous to randomly grab an enemy's head with his foot and then throw them behind him. I believe he has done that move in both Clone Wars 2003 and the 3d animated series.

Howdy, Stranger!
It looks like you're new here. If you want to get involved, click one of these buttons!
Quick Links