AAT's Siege Mode Doesn't Work for me, does it for you?
I tried really hard to discover this on my own, as it's too unbelievable, but I failed. The Separatists' Tank, the AAT, has the ability called Siege Mode (Upper Ability), which should allow you to move the upper cannon and strike with it.

It turns out that when I trigger this ability, besides a sound and a visual change, nothing else happens. I still move normally. I still shoot with the normal cannons. There's no way I can move the upper cannon, nor fire with it. I tried the attack button, the zoom button, the melee button, the jump button, the dodge button, the sprint button, the emotes buttons, the lower ability button. Nothing works.

Yet I've seen lots of footage of people using it properly, and nobody who I talked to has experienced this.

I have this since launch, but I didn't bother as I rarely use the AAT. Has anyone else experienced that? I'm clueless to why this happens to me. It's not situational, it's like that since launch everytime I get the AAT.
Tired of BUGs?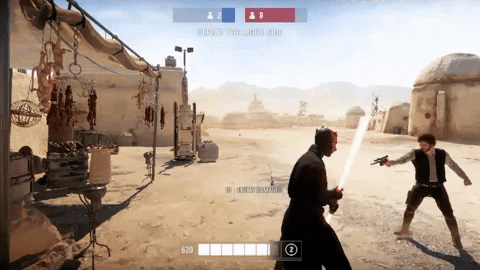 Well, they'll still exist.
But visit the
Rogue Bros Channel
, there we document many BUGs and possible workarounds for them. There's also gameplay and other videos related to EA's Star Wars Battlefront (I & II)
Howdy, Stranger!
It looks like you're new here. If you want to get involved, click one of these buttons!
Quick Links